factro supports different notifications types of project-, package- and task level. For the start, factro already provides a pre-selection of notifications, so you can start directly without missing important events. After 14 days your notifications are "outdated" and will be automatically hidden.
You can individually adjust what you want to be notified about in real time, and via which channel. Whether via push notification, In-App, email or subscription: You configure your individual notification system and will only be notified about what is relevant for your daily business.
Notifications in the Newsfeed
Almost all notifications appear in the dynamic newsfeed, which arranges all recent activities in your tasks contextually. The events that cause notifications include changes to:
Reading and editing rights
Files
Comments
Time frames
Efforts
Responsibilities of projects
Collisions with follow up tasks
Officers or executors of tasks
Checking off a subtask or assigning it to a person.
Priorities of tasks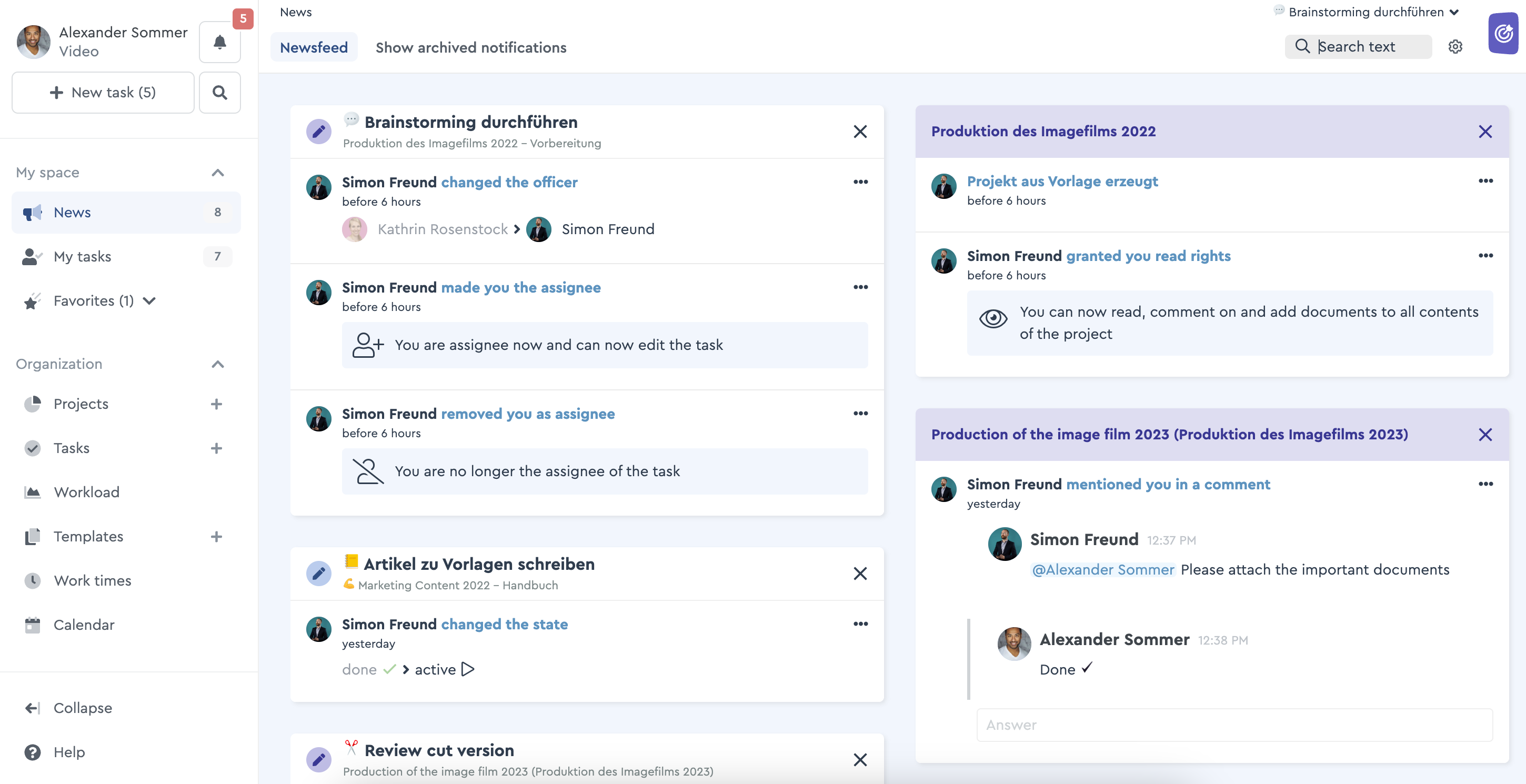 Other Notifications
If tasks are assigned to a different package or project, it will have multiple effects on timeframes and efforts on package and project level. Check the notification type "Other notifications" to be notified about such effects.
Alarm Bell for Important Notifications
Aside from real-time notifications, you will also be informed daily by the factro assistant when (sub-)tasks have turned yellow or red on the deadline indicator, or if remaining efforts are too short.
The alarm bell also informs you about @mentions. To use an @mention, the @ must be preceded by a space, the username follows directly without a space. Furthermore, the user you want to send an @mention to must have at least view rights in the respective element.
The red counter on the alarm bell remains active until you close the notifications via "X" or "Archive all" and thus mark all notifications as read. This way, the alarm bell reminds you of important notification, without the risk of accidentally overlooking them.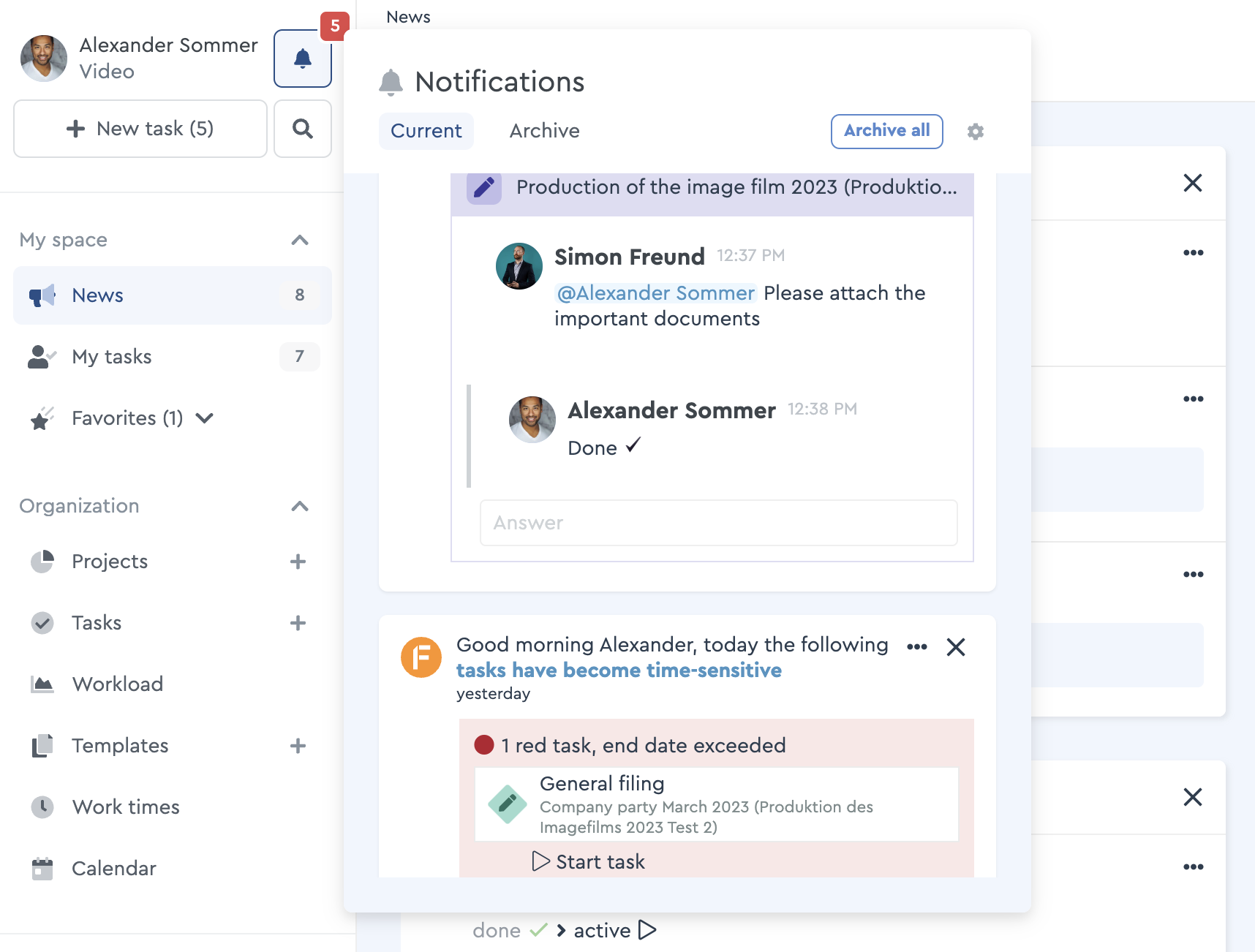 Hat Dir dieser Artikel gefallen? Gerne kannst Du den Beitrag hier bewerten:
[Anzahl:

0

Durchschnitt:

0

]