In the Professional Cloud, the team calendar offers you insights and access to the calendars of your team, whether team member or project director. You have access to the appointments of your colleagues or employees and can set new appointments.  This is an important component to organize the team work and project planning. The only requirement to view and edit other calendars is that your team members share their calendar with you through the "Calendar sharing" function.
Share Calendar
Assign Viewing Rights
Your colleagues and employees will give you the permission to view and/or edit their calendars by adding you to the "Shared with" column using the (+) icon.
Assign Editing Rights
In addition to the reading rights, you can also get editing rights. Your colleagues give you editing rights for a calendar when they check the box next to your user name in the "is allowed to edit" column.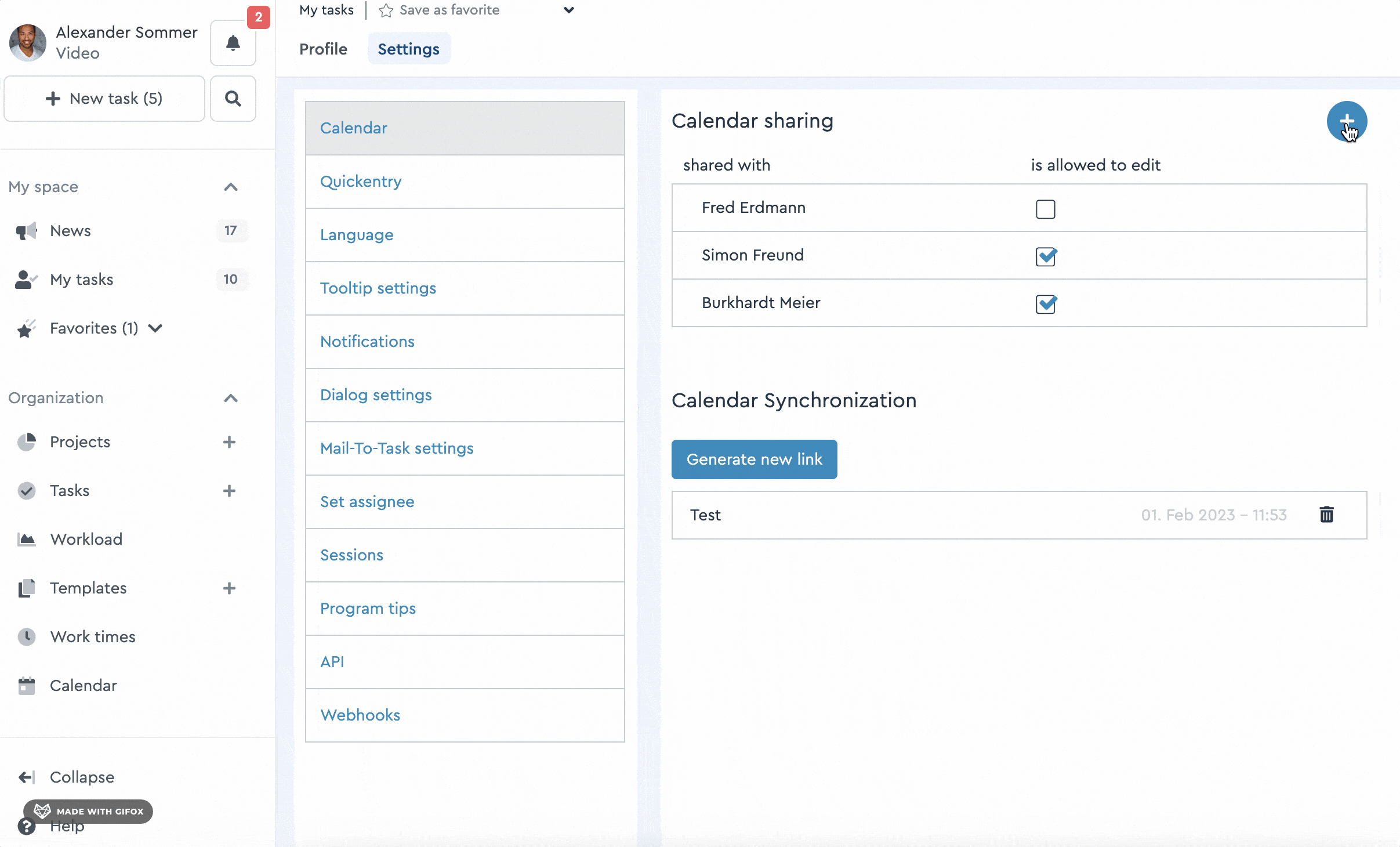 Display The Calendar
Finally, you can display the calendars you have reading or editing rights for in the team calendar. To do this, select the users whose calendars you want to see displayed in the "Team calendar" view.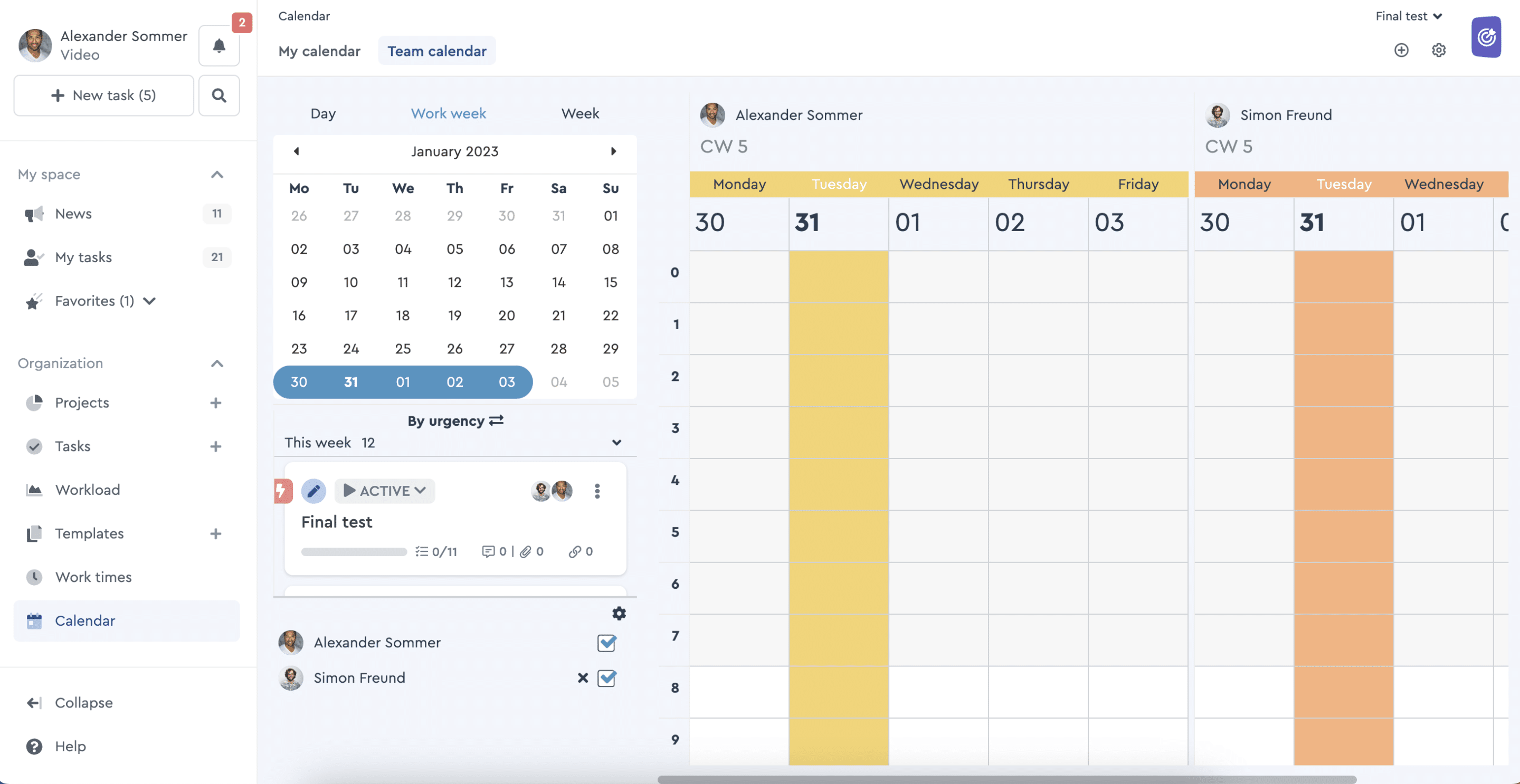 You select the "Team calendar" view.
Click on the gear icon.
Select the eye icons of the users whose calendars you want to display.
Check the boxes of the users whose calendars you want to see in your team calendar.
Done
Hat Dir dieser Artikel gefallen? Gerne kannst Du den Beitrag hier bewerten:
[Anzahl:

0

Durchschnitt:

0

]