If you're neither the assignee nor the officer of a task, package or project, but still want to be up to date, use the subscribe function.
As long as you have at least reading rights, you can subscribe to all project elements. Then you will be notified about news, according to your notification settings. This way you can keep track of the project, for example as the project leader, even if you're not officer or assignee of an element.
To subscribe to tasks, packages or projects, click the three-dot menu and choose "Subscribe". With a superior element, like a package for example, you can be automatically informed about the news of all child elements (e.g sub packages or tasks). Otherwise, you will only receive information which is precisely aimed at this single project component.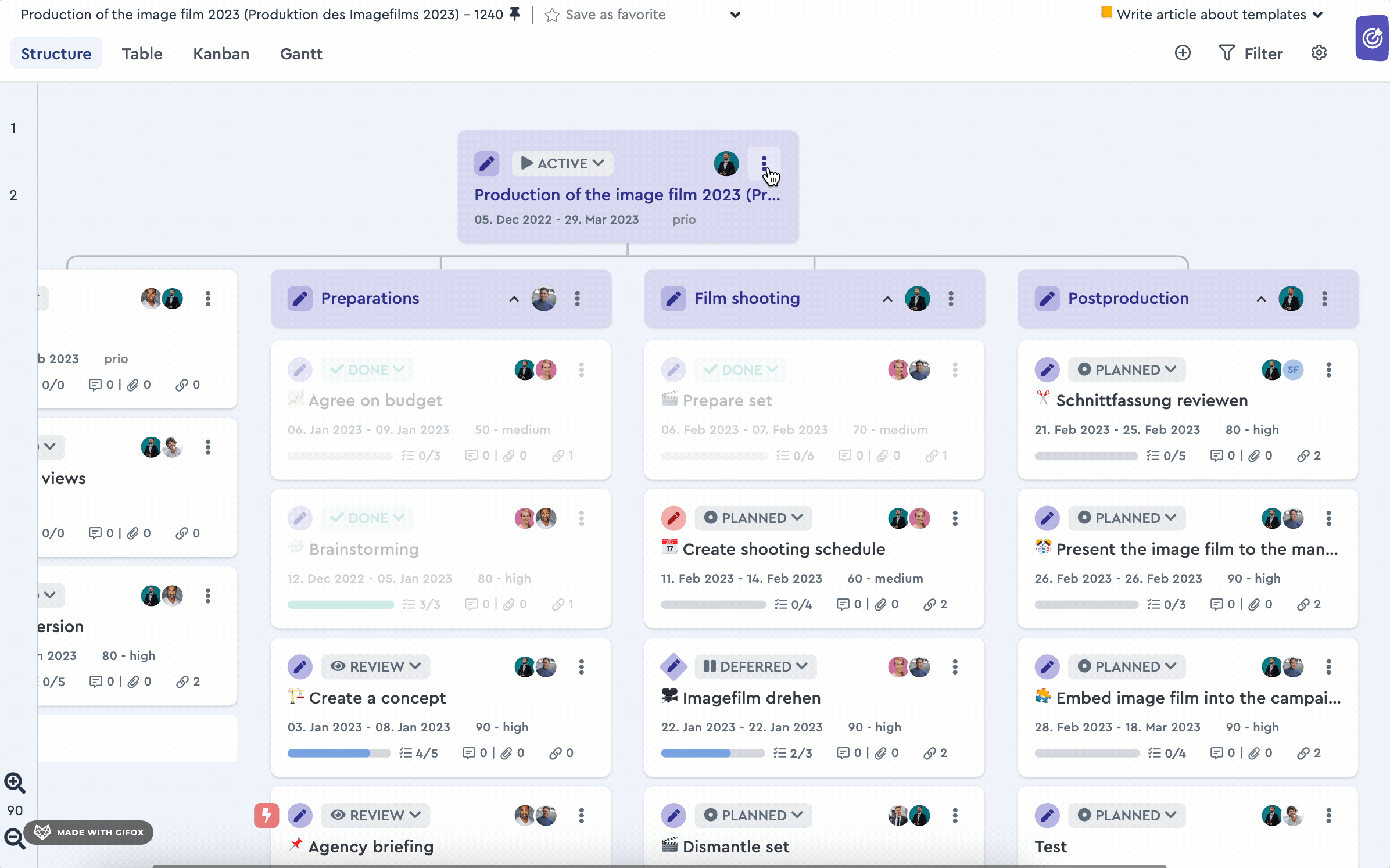 Hat Dir dieser Artikel gefallen? Gerne kannst Du den Beitrag hier bewerten:
[Anzahl:

0

Durchschnitt:

0

]