Although there is no absence recording as a separate function in factro, you can use a trick, which many of our customers use: simply create an absence project.
Create absence project
Create a new project as manager or admin to record the absences of your entire team. Next, create a package for each month (and sub-packages for each calendar week) and use further sub-packages for individual employees if necessary.
Each task that is now created represents an absence and provides further information:
based on the status, whether the leave is still planned, has been submitted but not yet approved (Review) or is currently being taken (Active).
in the description, whether there is anything else to note or a vacation replacement has already been determined.
about the process – from submitting the leave to preparing it to handing it over – using the checklist items.
about how long the vacation will last, based on the time period.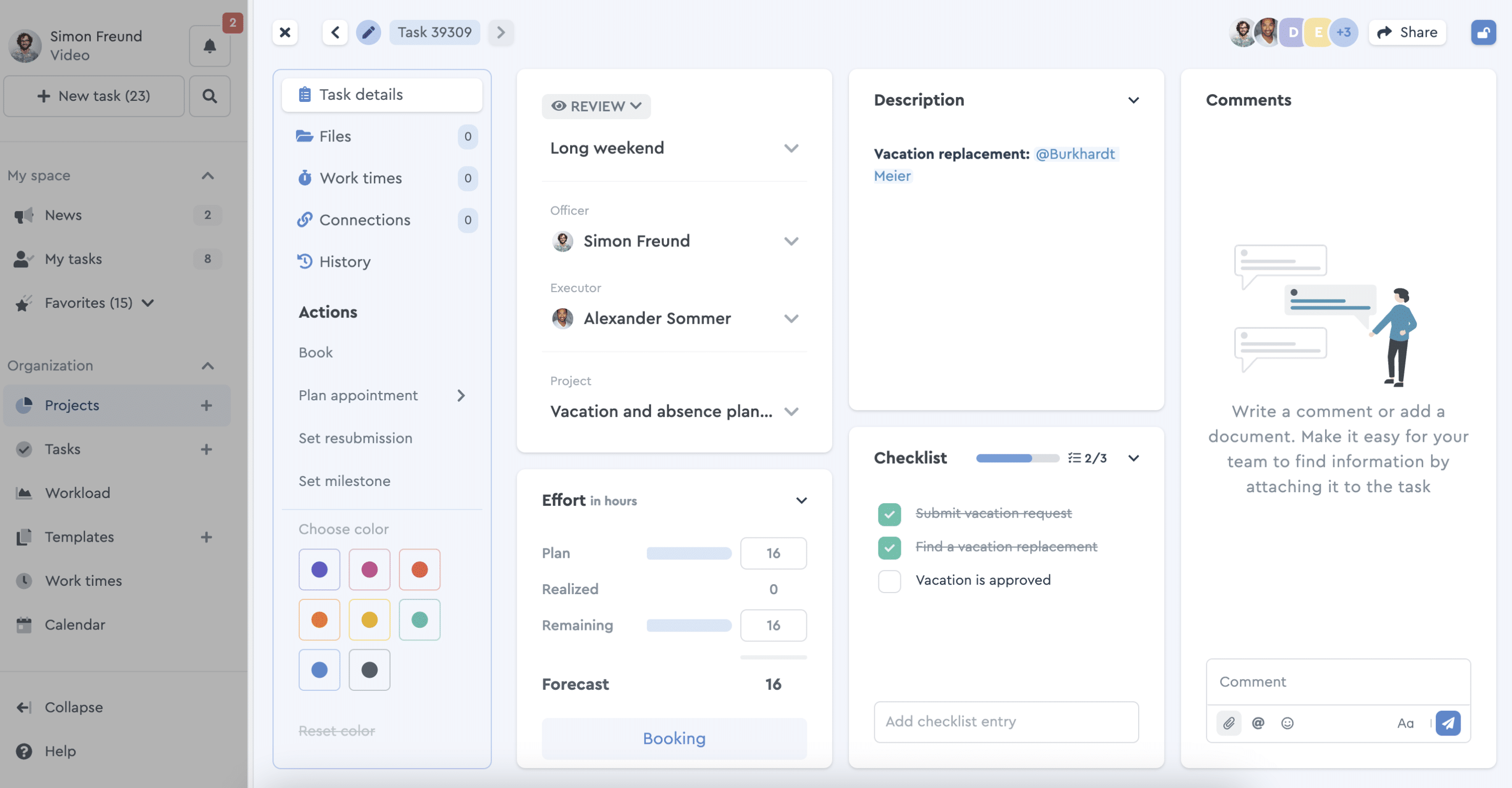 Record absence as time
In order for the absence of an employee to be displayed in the workload overview, the time, which corresponds to the working hours in the period of the absence, has to be entered as planned or remaining effort in the respective task. For example, this means that the employee has to specify 88 hours (with 11 days absence and a working time of 8 hours per day) to fully realize their employee availability, which is set in the user management.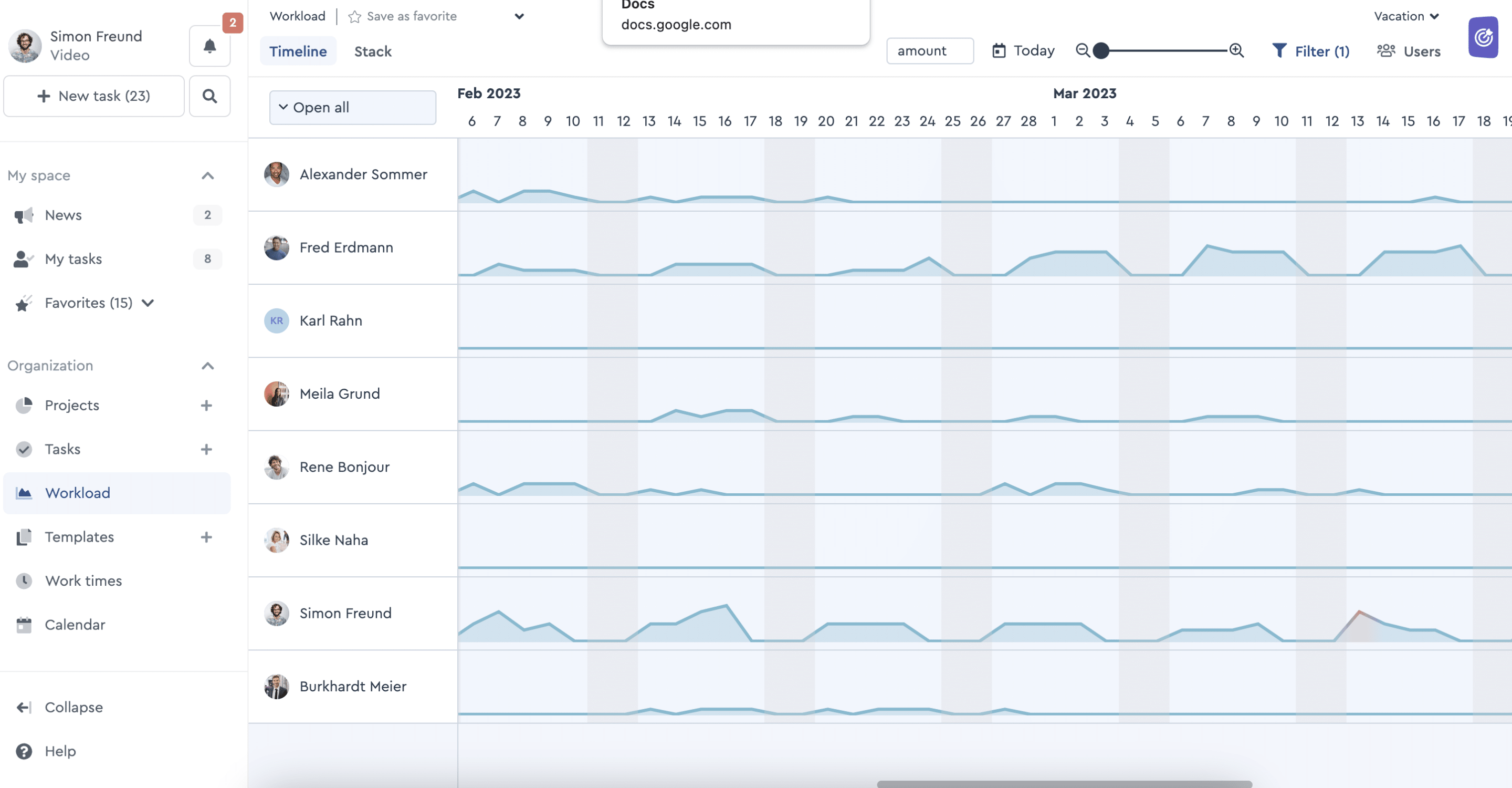 The workload overview can be filtered for an overview of which employees are absent and when. In this case, you would only look at the workload from the project "Vacation and absence planning" and could save this view as a favorite to make the holiday planning as easy as possible.
Set absence type with custom field
To record more information about the absence type in the task, you can additionally create a custom field as an admin. For this, create a singleselect field and enter the different absence types as options.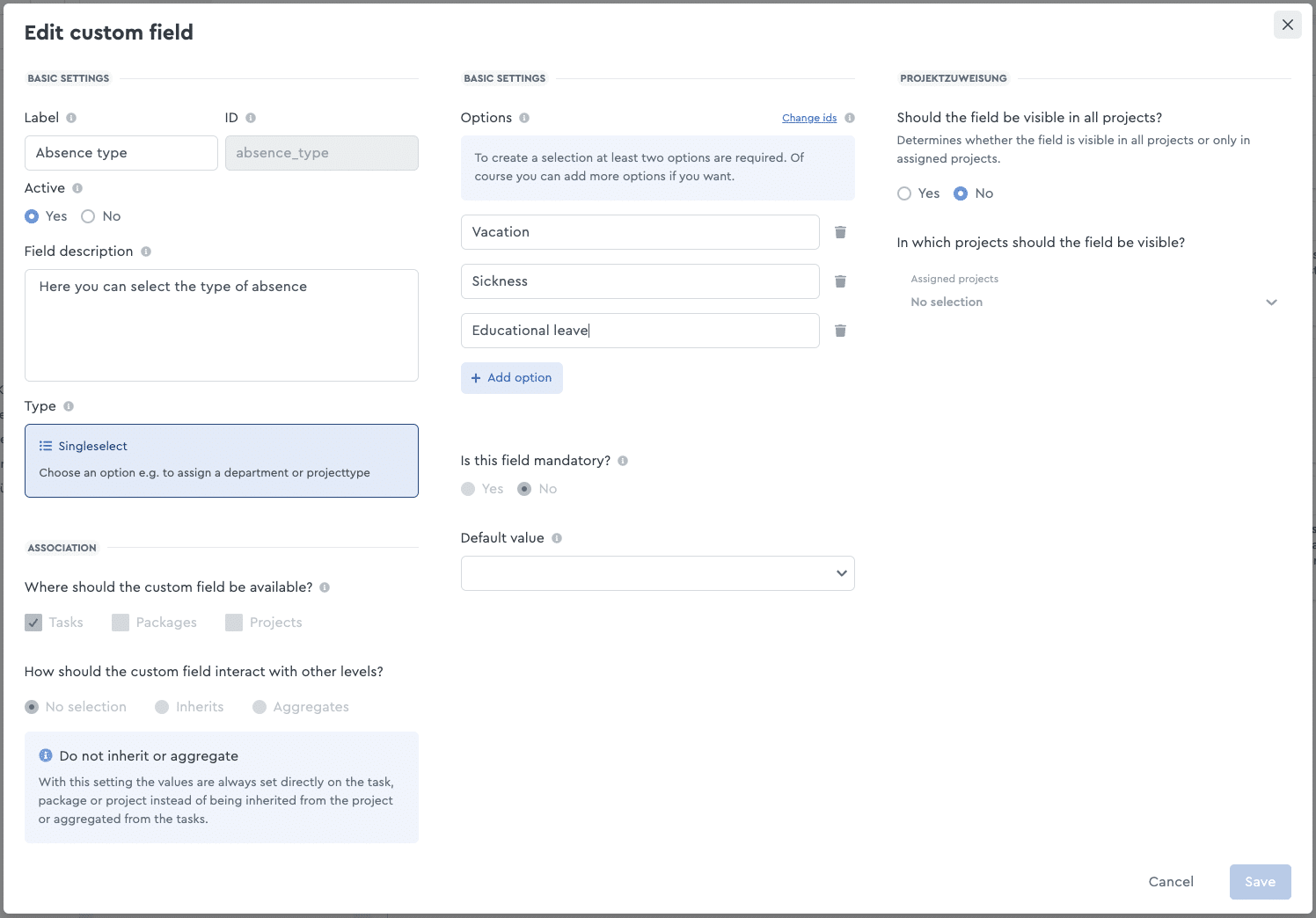 The custom field can then be activated by the manager of the project "Vacation and absence planning" and the selection can be made by all employees in the project.
Hat Dir dieser Artikel gefallen? Gerne kannst Du den Beitrag hier bewerten:
[Anzahl:

0

Durchschnitt:

0

]