The coloring of tasks, packages or entire projects brings along several advantages and can help to set special accents or enhance the general clarity.
Coloring elements
To choose a color for a specific task, click on the three dot menu of the task card. You will be directly given a color selection where you can click on your desired color.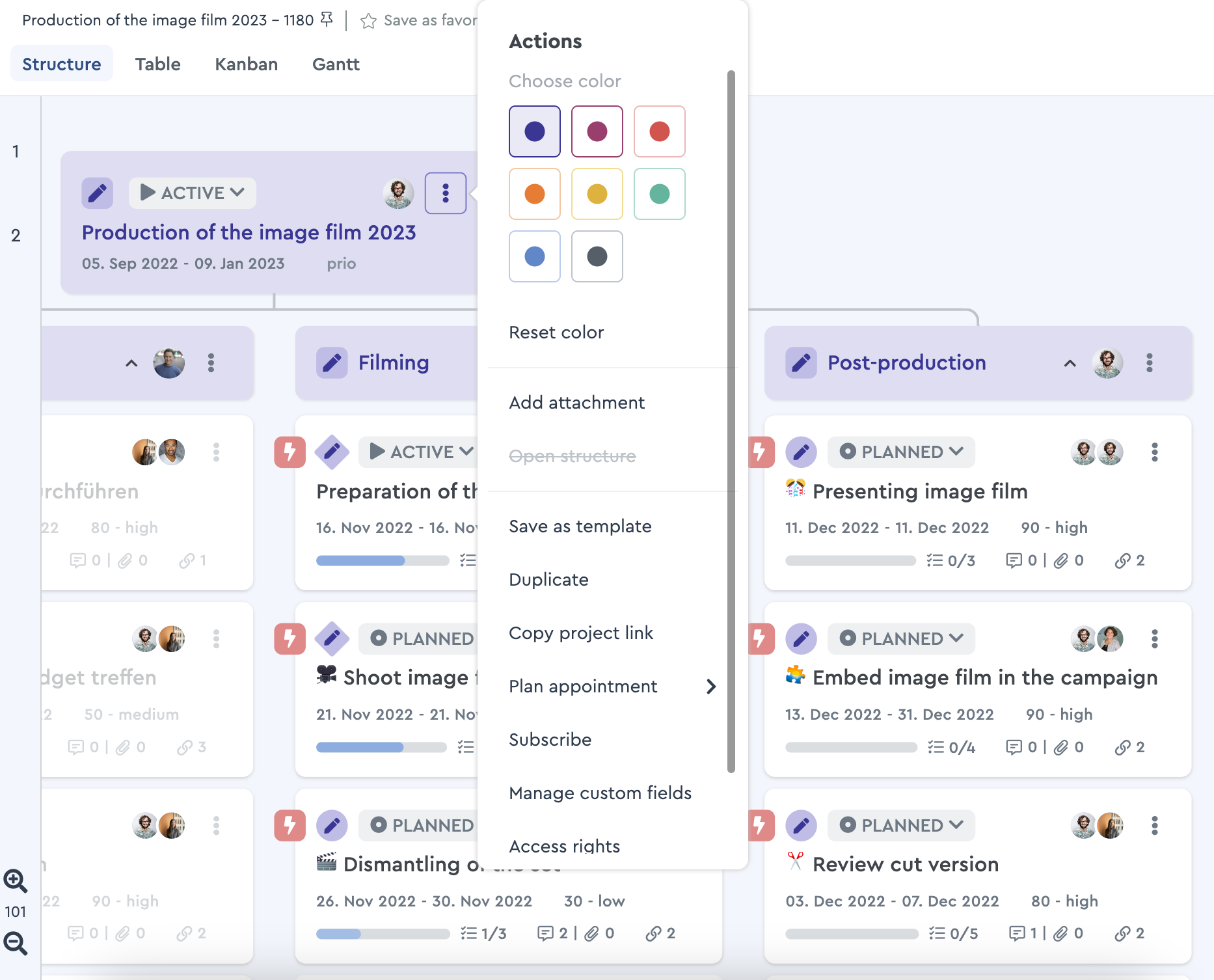 Alternatively, you can select the color via the task details.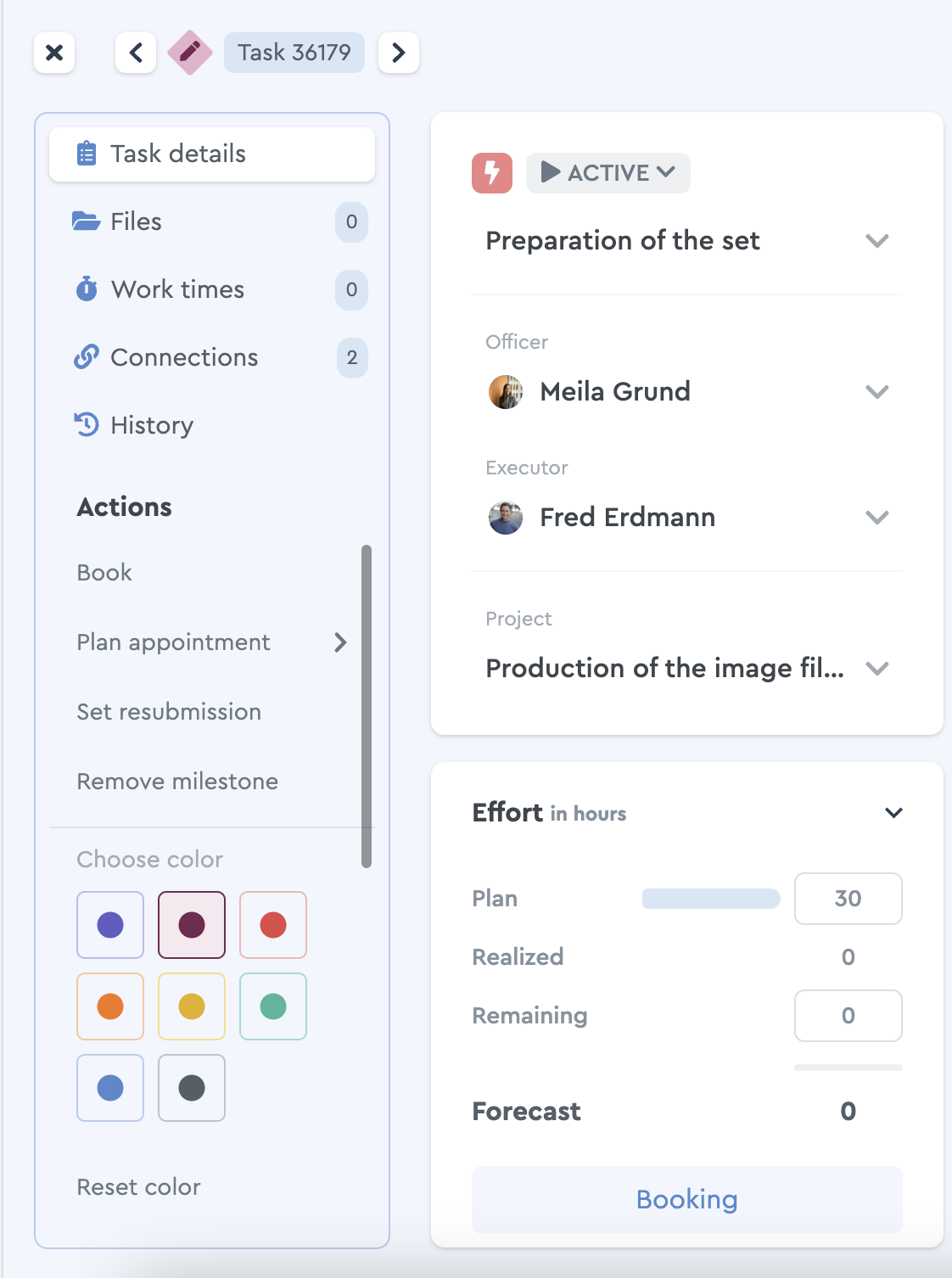 The color selection on package and project level works the same way.
Use visibility
The coloring follows the inheritance principle, so that tasks among a package or project take on the same color.
Please note: Since the bullet is not represented in the mobile app, the colors are not displayed there.
The coloring is not only visible for yourself, as an individual adjustment, but for all stakeholders. Therefore, it is advisable to agree on mutual guidelines which colors are used for what.
Set guidelines for color communication
An established color system works like a rule book, because it allows you to add information to tasks, packages and projects without further description. For that, the color system has to be intuitive and comprehensible.
Hat Dir dieser Artikel gefallen? Gerne kannst Du den Beitrag hier bewerten:
[Anzahl:

0

Durchschnitt:

0

]